Baseball Team Bonds During IU Game
On Tuesday, April 18, the high school baseball players, along with coaches and their family members, traveled to IU Bloomington to watch the Indiana Hoosiers and the Louisville Cardinals play a game at the Indiana University Memorial Stadium at 6 p.m.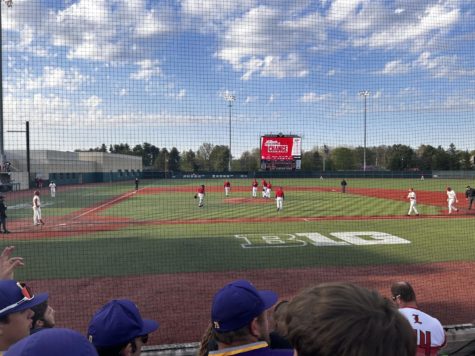 The Rams enjoyed dinner at Buffa Louie's restaurant and enjoyed time together.
"I think it's fun to go, go out to eat, have a great time. It's important for us to be able to bond with each other as a team outside of normal practice and game setting," said Assistant Coach Jeremy Reynolds. 
Now the Rams will face Crawford County in a PLAC matchup at 5 p.m. with the JV game to follow.