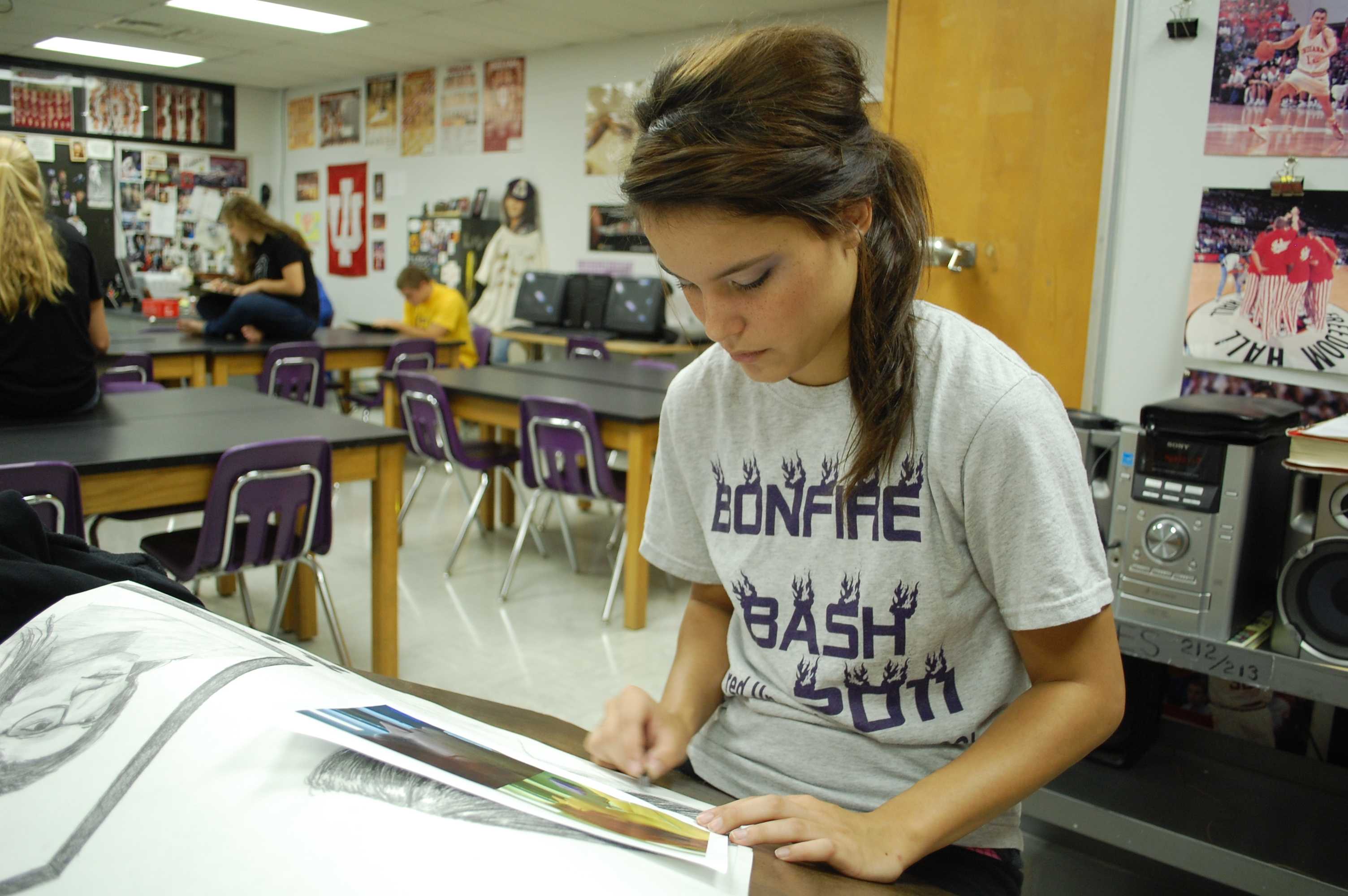 Stefany Waynick is a senior here at PHS. She has taken an art class for six years in a row. Waynick started when she was just in seventh grade. She is currently taking an AP Art class in which she has to build a portfolio and send it to a college board. She has mixed emotions about this year. Waynick is excited to start creating pieces, but she is sad that this is the last year.
What topic are you focusing on in your artwork this year?
Body image.
What are your favorite materials to use when making a piece?
Colored pencils.
What is the title of your favorite piece?
Big Lips.
What is your favorite thing about art?
My final creation.
What will you miss most about art class when you graduate?
Working in the class room and the people and the inspiration they gave me.
Do you plan on pursuing a career in any form of art? If so what?
Yes, but I am not sure what yet.

By Olivia Strother
Photo above by Breanna Daugherty