Rams Basketball Starts Off Strong
The boys basketball team defeated the Hornets and Eagles last week during their season opening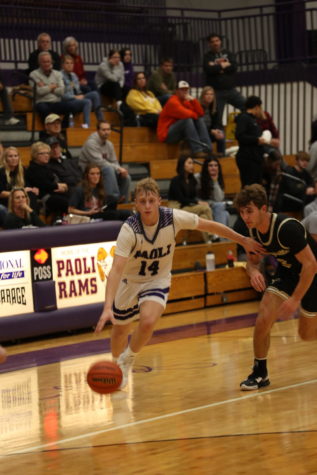 Last week, the Paoli Rams basketball team kicked off their season on Friday December 2 and Saturday December 3. The Rams swept the court, winning against the Henryville Hornets, 48-37 and the Lanesville Eagles, 55-34.
Head Coach Dusty Cole reflects on the game.
"We had a great defensive effort. Our guys did a nice job of limiting the scoring and touches of their top players. This was your typical early season game for Paoli. We did not shoot the ball well, and had to rely on our defense to win the game," said Cole.
Your leading scorers for the Rams were sophomore Fletcher Cole with 22 points and junior Trey Rominger with 20 points.
Sophomore Fletcher Cole on how they prepared for the Senators.
"We went over how to keep their best player out of the middle, how to cover the three, and how to handle their ball pressure," said Fletcher Cole.
Coach Cole shares a few improvements needed for upcoming games.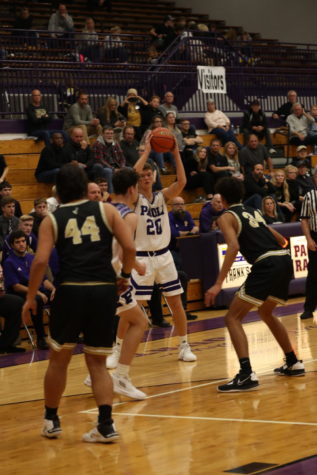 "When you only have a couple of weeks to prepare for your first set of games, sometimes shooting gets neglected a bit in practice. There are just so many things that have to be covered for game situations. As the season progresses, hopefully we can get some adequate reps and our percentages will start to increase," said Cole.
Cole praises two of his athletes for their performance.
"Trey [Rominger] was good throughout the game. He is strong, physical, and aggressive.  Usually the other team's best defender is going to be guarding Fletcher [Cole] and that really leaves Trey [Rominger] with some mismatches that we can exploit. He can score in so many way! He can post you up, drive you to the rim, cut and score, and also knock down shots from the perimeter. We think Trey [Rominger] could have a big season. Henryville led 33-30 with about 5 minutes to go and we ended the game on an 18-4 run to win it. Fletcher [Cole] was a big part of that run. Fletcher [Cole] loves the big moment and he always seems to come up with game winning plays. He stepped up when we needed him the most! The back to back steals and 3 point plays on the other end were huge. We not only got the lead, but we also took all the momentum as well. Fletcher [Cole] had 17 points in the second half and 12 points in the 4th quarter," said Cole.
Rominger shares his thoughts on his effort in last week's games.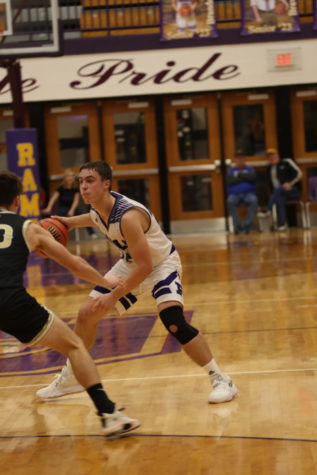 "I played really hard and did everything I could to help the team win," said Rominger.
The Rams then went on to face the eagles on Saturday.
Cole observed another great effort by the Rams.
"Another great defensive effort. Any time we can hold our opponents under 40 points, we have a great chance to win the game. Any time you go on the road, it is really important to get off to a great start and we did just that. We started the game on a 19-4 run," said Cole. 
The leading scorers for the Rams were sophomore Fletcher Cole with 17 points, senior Isaac Cornett-Mcrbide with 16 points, and junior Trey Rominger with 13 points. 
Senior Isaac Cornett-McBride reflects on his performance against Lanesville.
"I feel like I played good enough to help us get a win," said Isaac Cornett-McBride.
Cole comments on the overall performance of the Rams.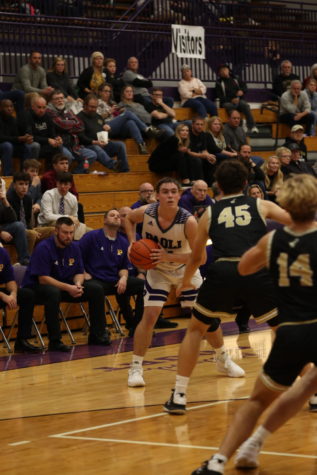 "We made a huge effort to get Isaac the ball early against Lanesville. 1.They had no size to slow him down. 2. Isaac didn't play particularly well the first game so we thought we would try to get him going early. We shared the ball well and did a great job rebounding. Those are pretty big keys to our success. We want unselfish guys that play defense and rebound. If we can establish that kind of identity, we should have a successful year. We put 3 guys in double figures led by Fletcher's 17 points. Fletcher also had 4 rebounds, 3 assists, and 5 steals. It was nice to see him fill up the stat sheet like he is capable of. Isaac bounced back with a 16 points, 8 rebound effort and Trey had 13 points and 6 rebounds," said Cole.
Cole once again praises his defense.
"Brandon [Cook], Treighlin [Minton], Cooper [Spires], Andrew [Kumpf] and Willson [Windhorst] were all solid on the defensive end and rebounding. Lanesville is a difficult place to play and we did a great job of leading from start to finish," said Cole.
The Rams will face off at West Washington against the Senators tonight starting at 6 p.m.
Leave a Comment
Your donation will support the student journalists of Paoli High School. Your contribution will allow us to purchase equipment and cover our annual website hosting costs.
About the Contributors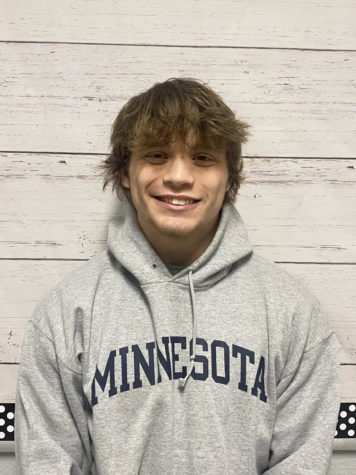 Austin Benales, Sports Staff
Hi my name is Austin Benales. I am a senior at PHS. I like sports, hanging with my friends, playing video games, and cooking.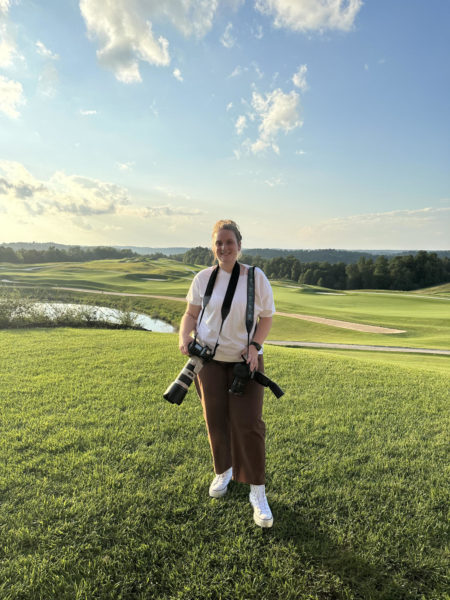 Olivia McSpadden, Chief Photographer, Facebook Editor
Hi, I'm Olivia McSpadden! This past year I was the photo editor for the yearbook and one of the main sports photographers. This year I'm the Chief Photographer...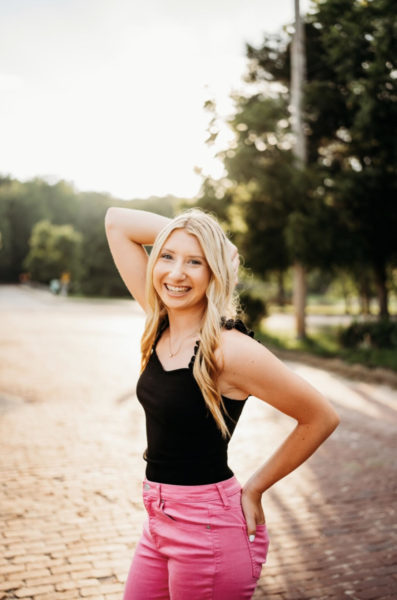 Faith Gammon, Photo Gallerists


I am a senior at Paoli High School. I play volleyball and cheer and I plan to be a pilot.