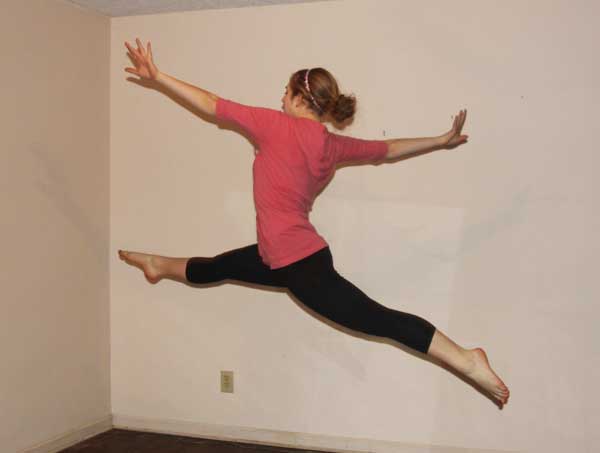 Thill takes love of dance into her own hands
Sophomore Hannah Thill enjoys doing many things in her free time. Thill likes participating in drama productions and band.
One thing many people do not know about Thill is that she also enjoys dancing. Thill enjoys practicing for one and a half hours each week and performing for others.
Thill always wanted to know how to dance, but never had the opportunity.
"I just always wanted to learn how to dance and when the opportunity presented itself, I went for it," Thill said.
Last March, she hit the ground running learning lyrical dance at Kaci's Studio of Dance. Although she was the only dancer over nine years of age in the class, she still was excited to be given the opportunity to dance.
"I could tell at the recitals that the littler girls were excited to have an older person with them," said Thill.
During the summer, Thill felt that the instruction she was given from Kaci's Studio just was not enough. Thill took several lessons from the dance studio in her grandparent's town in Pennsylvania.
"This was a real booster for me and I learned a lot from very well-trained instructors," she said.
In September she decided to add private lessons at Tumble Time in Paoli. Thill found it quite beneficial to be participating in lessons at two different places because she learned something different at each location.
Since Thill has been dancing, she has been under the instruction of two different people, Kaci Butler and Autumn Padgett.
"I learned a lot of good things from both of my instructors. They both always taught me something different," said Thill.
Since Thill has been dancing, she has had the opportunity to show off her talents at many different places. Since starting in March of 2011, she has performed at different places like the local nursing home, the Paoli Square, recitals and even her church.
Thill is a lyrical, or contemporary, dancer.
"If anyone watched, So You Think You Can Dance, contemporary dancing is the style that most of them perform."
Her goal is to be able to dance at or almost to their skill levels of dancing. Thill decided to pursue her dream of dancing when the option became available to her through different studios and instructors. Although she wishes there was more instruction available, and a higher quality of education, for now, she can easily work with what she is offered.  Thill says that she would love the opportunity to be able to dance in college.
"For me, dancing is a cool version of flying. I have come a long way in a short amount of time, and I hope to be improving at the same, if not a better rate, in the near future."
Thill's next performance will probably be sometime in May of 2012 at a recital in the PHS auditorium.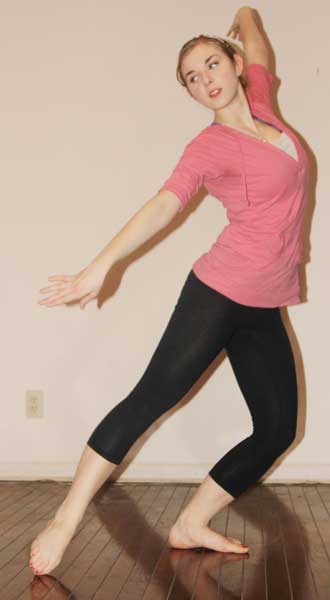 Story by Bailey Rankin
Courtesy Photos