Student Music Feature: Sierra Smetzer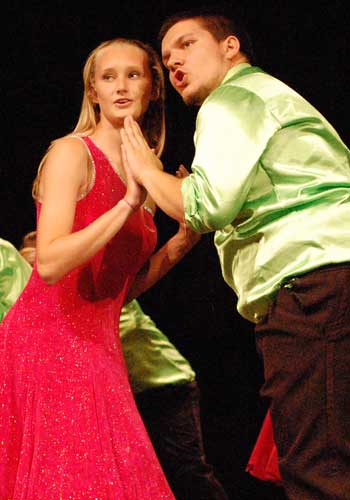 Sierra Smetzer is a sophomore at PHS. She has been in junior high choir, JV choir for one year, and is in her first year of varsity choir. Smetzer says that she has always enjoyed singing and has performed at her church. Smetzer participated in a signing competition when she was little. She is not sure whether she wants to pursue a career in music or not yet.  
Q: Are you planning on going into school for some type of music? If so what and why?
A: I've thought about it but I have not decided yet.
Q: When did you discover that you enjoyed singing in front of others?
A: Since I was about four or five my dad would teach me songs and make me sing them to the family.
Q: Have you ever participated in any singing competitions? What kind?
A: Once when I was little, I didn't remember how old I was.
Q: Why did you decide to join choir?
A: I've always loved to sing!
TOP 5 SONGS YOU HAVE TO HAVE ON YOUR IPOD?
"Heart Attack" by Trey Songz
"Torn" by Letoya
"Didn't You Know How Much I Loved You" by Kelly Pickler
"These Days" by Rascal Flatts
"Pay Phone" by Maroon 5
Feature by Bailey Rankin; Photo by Breanna Daugherty