Senior Feature: Aaron Key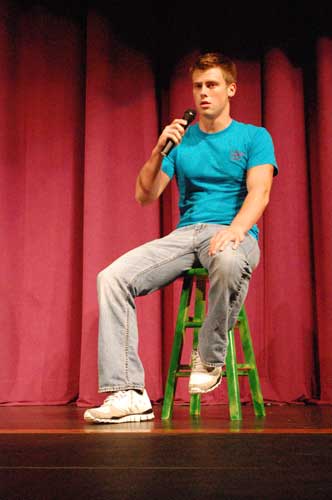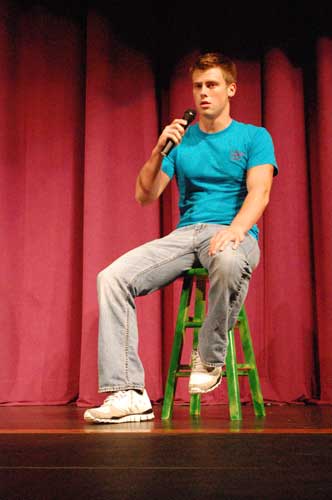 Senior Aaron Key may not look like a singer but in reality he is one.
When Key was a freshman he decided to tryout for the Harmony Singers Varsity Choir.
 "I love to sing, it's in my blood," said Key. "My whole family sings in church including my mom, dad, mamaw and all my parent's brother and sisters."
Key enjoyed choir so much that his junior year he started singing solos.
 "I prepare for a solo by listening to the song over and over and definitely memorizing the lyrics," said Key.
Solos are Key's favorite thing to do in choir. He has many things that he enjoys in choir those include singing solos and dancing. Key also loves to be with his friends.
"My favorite solo was 'Tangled up in you' because I wasn't as nervous as my first solo, and I thought I did better singing it, or I hope I did."
During his junior year right before Key went on stage he threw up to calm his nerves this year he sat on a stool during his song so his legs wouldn't shake.
"I get nervous when I get up there because I don't want to forget the words or it there is a high note I wanna be sure to hit it and not screech or sing off tune," said Key.
As far as the future goes, Key is still open to what may come his way.
"I plan to sing at church and for fun," said Key. "I will just wait to see what singing brings to my life in the future and move from there."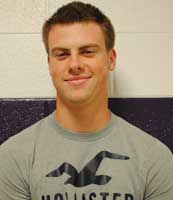 Story by Tara Blackburn; Photo by Breanna Daugherty