Senior Feature: Allison Muth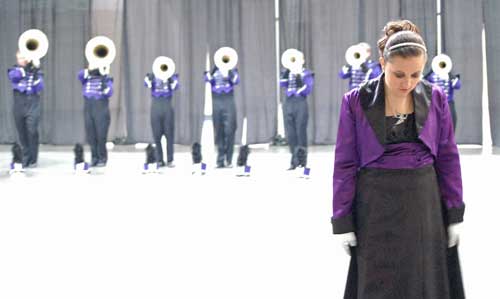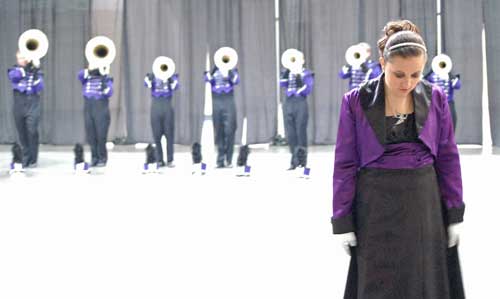 A propling is usually a younger student who is not old enough to march yet, but is still willing to help out. Proplings are in charge of helping with props, pit equipment and anything else that they are told to do.
Senior Allison Muth started to become involved with the Pride of Paoli band as a propling her fifth grade year. Muth's job as a propling was to help get things set up before shows and helps director Bill Laughlin with anything that he needed.
After being a propling for two years, Muth joined the Pride as a seventh grade clarinet player. Since joining, Muth has advanced into a new position.
Muth's sophomore year she decided to take a big step. After thinking about the different responsibilities and talking it over with her family, Muth decided to audition to become the new drum major for the band.
She knew that the task would be difficult, but she was ready to hit it head on.
After auditioning, she became the new drum major for the Pride of Paoli where she would conduct the band for three years. Muth was Field Commander for three different shows: Danza Della Luna, Requiem for a Dream and The Phoenix.
Being drum major comes with many responsibilities. Knowing the music is the most important thing that Muth is responsible for knowing. Muth must also act as a role model to the other students. She is also responsible for making sure that all the work Laughlin has given her is done.
Along with band camp and practices that the hornline has three times a week, Muth also was responsible for coming in to school for summer band and pit practices.
This year Muth was joined by a Co-drum major freshman McKinley Haley.
"It is a lot of fun to work with Allison I think that becoming drum major with her has made us closer friends," said Haley.
Muth said that it was very different having a second drum major.
"It has been nice being able to help her become a better drum major because I did not have that help," said Muth.
Muth is not the first drum major of her family. Her older brother Andrew Muth was the Pride's drum major when he was in school.
"I'm very happy that Allison became drum major and it is something that she wanted to do. Being drum major for the Pride of Paoli is one of my fondest memories," said Andrew.
Muth said he uses what he learned in the band every day where he teaches band at Fairfield High School. Muth said he had a lot of experience being on the podium and he hopes that Allison gets everything out of it that he did.
"Andrew is definitely my role model because he conducted well and was a good leader. I always went to him with questions because he always knew the answer," said Muth.
Story by Bailey Rankin; Photo by Breanna Daugherty