Paolite Throwback Feature: Meet Mr. Walls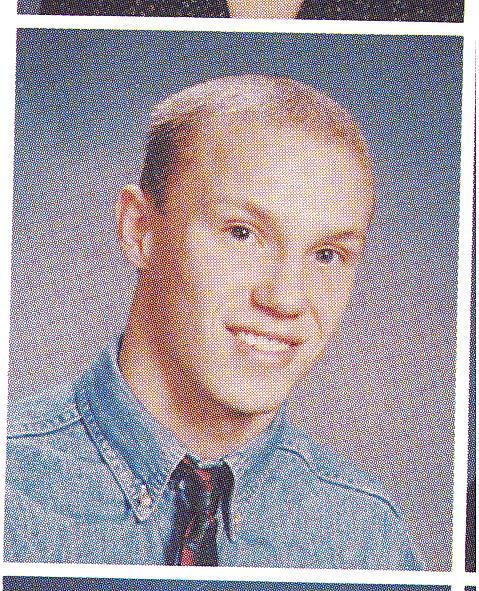 This story is one of a continuing series, highlighting the lives of Paoli High School graduates and their reflections on high school life.
Kurt Walls went through high school low on cash, and his future didn't look very bright. He was determined to turn from the path he had going for him, and now he is happier than ever.
Kurt Walls graduated from PHS in the year of 1996. He was starting point guard on the Paoli basketball team and starting running back for the football team. He was PLAC All Conference for two years in football and was fifth in the state for steals in basketball his senior year. Walls was also awarded homecoming king his senior year.
Walls's favorite teacher out of his high school years was Tom Stuckwisch. He was always willing to give him extra help when he needed it, whether it be with other classes or issues outside of school.
Walls wishes he was more involved in clubs and organizations in high school and that he would have done more besides the sports he was involved in.
"If I could go back to high school and do something differently, I would have worked harder athletically. That would have given me the chance to go off and play college basketball somewhere," said Walls.
Walls's favorite memories from high school were hanging out with his friends on the square and all the good times they had.
"My friends and I were crazy, that's for sure. I do regret some of the things I did and some of the friends I had," said Walls.
When Walls was a student, he had more responsibility outside of school compared to today's students. More kids today get it easier than back then.
Walls grew up with a rough childhood. He remembers on Christmas he and his brothers would get a pack of socks to split, and they were thankful for that. That didn't stop him from trying to succeed in school and sports. He was determined his past would not determine his future.
"No matter who you are and where you come from, you can accomplish whatever you want through hard work and dedication," said Walls.
Walls went to college at Indiana State University and got a degree in sports management with a business minor. He now works for Miller Pipelines and installs and maintains natural gas pipelines.
Walls has three kids. Easton is three years old, Kade is nine years old and Gracie is 13 years old. To follow through with his Sports Management degree, Walls was the Paoli junior high girls basketball coach for the 2016-2017 year and currently coaches the fourth grade boys basketball team at Paoli. He is actively involved in sports at home with his family.
"Realize that your high school years are going to be some of the best years of your life, take advantage of those days and enjoy it while it's there. Remember that everything you do in high school sets the table for your future, so be smart," said Walls.
Story by Gracie Walls